General Affairs & Study Division
総務・研修部会(そうむけんしゅうぶかい)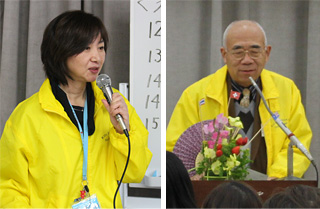 The main clerical part of work leans to City's Branch of the Civic Activities Facilitation: the acceptance of foreign tourists with assistance of interpretation service, the acceptance and registering of volunteers, the summons of the regular general meeting and other junior meetings.
The activities by the volunteering members include the exchanging of the other organizations of neighboring cities, the issuing of the newsletters and sightseeing brochures in English version and the practice of the training activities.
The Tokyo Olympics and Paralympics will be held in Tokyo in 5 years. We will be asked to take part in the varying training activities. Being ready for the call from authorities of Chiba Prefecture, we should train new members.

 主な事務的な仕事は、市役所市民協働課にお願いしています。それらのいくつかを紹介しますと、まず、外国人の通訳・観光案内の受付、ボランティア活動の希望者の受付及び登録、そして会員証やボランティア登録発行業務や理事会、正副部会長会議や定期総会などの会議の招集などです。
 部員が分担する仕事としては、他地区の国際交流協会との交流、「協会通信」の発行、英文の観光パンフレットの作成、研修会の開催です。
 オリンピック・パラリンピックの開催をひかえて、千葉県からの各種イベントへの参加要請が増えてくると思いますが、それらにスムーズに応じられる体制をつくる目的で、ボランティア会員のための有効な研修会の開催を企画する予定です。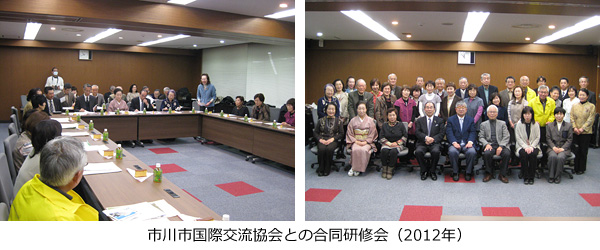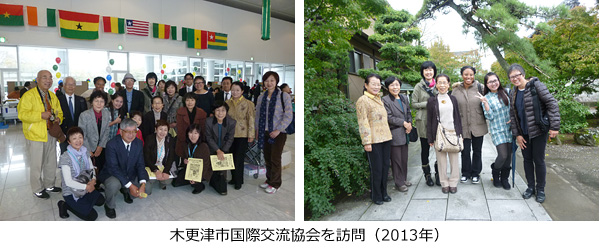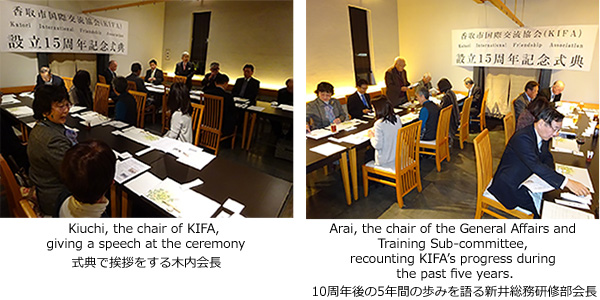 This year, Katori International Friendship Association welcomes its 15th year since its establishment. On December 6th, 33 related people attended the anniversary ceremony at Chiyofuku in Sawara. Beginning with Chairman Kiuchi's speech, whose theme was "Let's look abroad", Congressman Yatagawa's and Mayor Ui's congratulatory address was filled with high expectations for KIFA, as their efforts will become increasingly important in the focus to attract oversea visitors during the 2020 Tokyo Olympics and Paralympics.
結成以来、今年で15周年を迎えた香取市国際交流協会。12月6日に佐原の千与福を会場に関係者33人が出席し、記念式典を開催しました。木内会長の「海外に目を向けよう」というテーマでの挨拶を皮切りに、谷田川衆議院議員、宇井香取市長の祝辞は、来年の2020東京オリンピック・パラリンピックを見据えた更なる外国人集客は、協会員の力がますます重要になってくるとの期待を込めた内容でした。
Tayama Kazuo, the chair of Katori City Council and an honorary guest of this ceremony, also gave some words of congratulations. In commemoration of KIFA's 15th anniversary, Arai, the chair of General Affairs and Training Sub-committee, distributed
KIFA NEWS VOL. 18
, the 15th anniversary special edition that summarizes the impact of KIFA's activities, to the attendees.
来賓として出席された田山一夫香取市議会議長かもお祝いの言葉を頂戴しました。15周年を記念して、新井総務研修部会長が15周年記念特別号として直近5年間の活動の足跡をまとめた
KIFA通信VOL.18
を作成し、出席者に配布しました。